ExxonMobil supports Human Development Foundation (Mercy Centre)
Bangkok - ExxonMobil Limited donated funds to the Human Development Foundation (Mercy Centre) to support necessary expenses at the foundation to help children and youth, the poor, the elderly, the disabled, bedridden patients, and those in need from various difficult situations in communities of the many slums in Bangkok and throughout the kingdom.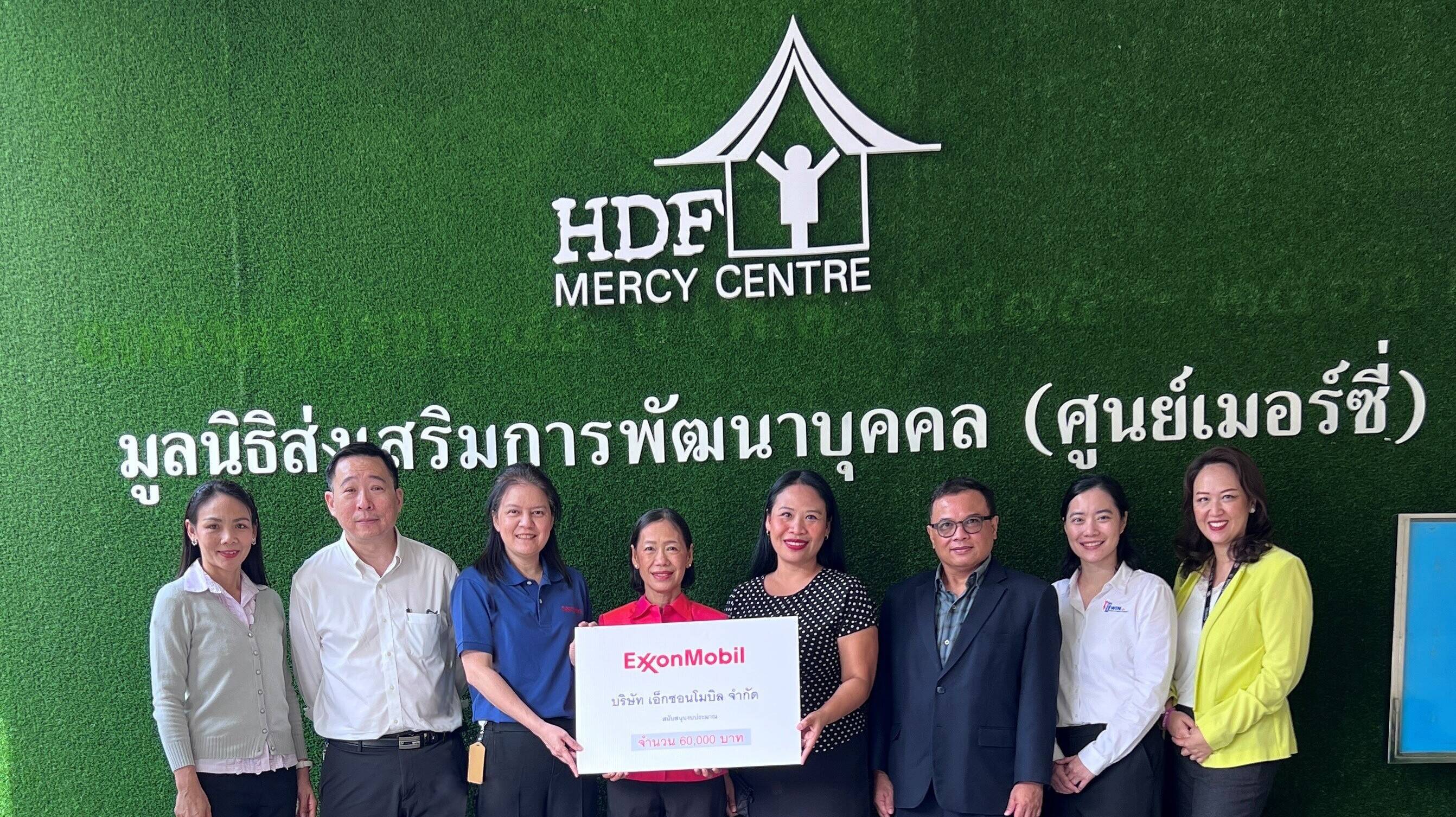 On this occasion, ExxonMobil Limited led by Suda Ninvoraskul (3rd left), managing director, Dr. Taweesak Bunluesin (3rd right), public and government affairs manager, Kelvin Choo (2nd left), Asia Pacific credit manager, Tipsiri Leosakul (1st right), general counsel, Supatra Janpodjanasoontorn (2nd right), tax manager and Woranun Sakulsiritarakul (1st left), public and government affairs advisor, presented the 60,000-baht funds to Usanee Junngeon (4th left), executive director and Prawina Sompong (4th right), public relations manager, Human Development Foundation.
Mercy Centre is a shelter for street kids, a kindergarten, a community health care center, and a community meeting place. The center is in the Klong Toey low-income area with gardens and playgrounds. It was later renovated through a generous gift to accommodate orphans, more street children, and children with HIV/AIDS.
As an affiliate of Exxon Mobil Corporation, ExxonMobil Limited emphasizes doing business operations that go along with social responsibility while engaging, creating, and supporting development in the operating communities.
For more information, please contact Public and Government Affairs